Southern Hospitality
At the Original Oyster House, we are family from the owners to the management, to the employees and ultimately to our customers. We want everyone to feel at home when they are in our restaurants. We strive to deliver outstanding Southern Hospitality through teamwork and exceed customers' expectations, enhance their dining experience with kindness, pay great attention to detail and prompt service. We are committed to create and preserve a fun atmosphere for our customers and employees alike.
Bud Morris, General Manager, Gulf Shores Location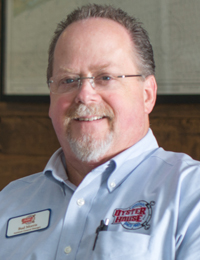 Bud began his career at the Original Oyster House as a server at the Causeway location where he met his wife! Bud also worked in Medical Sales for a local company for many years and in 2002 came to work for us full time as a dining room manager. Bud was promoted to assistant general manager and has been an integral part of growing a seasonal business in Gulf Shores. Bud enjoys spending time with his children and grandchildren, loves traveling and cruising with his wife.
James Nail, Assistant General Manager, Gulf Shores Location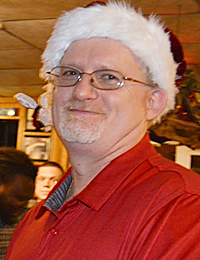 James truly has oyster juice in his veins. Starting as a dish washer in 1991, James transitioned through positions including cook and kitchen manager. He was mentored by Tobie Rogers, the Causeway's Assistant General Manager. James loves working for the restaurant because he likes to see employees rewarded for their hard work within the company. When he is not at work he loves spending time with his wife and five kids. James also enjoys playing pool and bowling. His favorite entrée is Mahi Down On Da Bayou.
Jim Harrison, General Manager, Mobile Causeway Location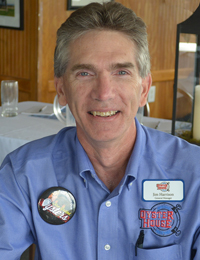 Jim was hired as a kitchen manager and quickly moved up to assistant general manager. Jim was promoted to general manager when the restaurant was displaced by Hurricane Katrina in 2005. He and his managers oversaw the transformation of the new location which opened in November of 2005. Jim has led his management team through many additions at this location, the banquet room, expansion of the bar and the 2014 addition of the grilled oyster kitchen. Jim comes from a large Mobile family, loves to spend time with his wife and extended family!
Tobie Rogers, Assistant General Manager, Mobile Causeway Location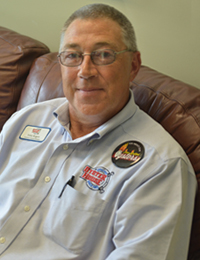 Tobie moved to Alabama as a child and quickly developed a taste for seafood. This love of food and seafood led him to the Gulf State Park Resort where he worked for then executive chef Joe Roszkowski. Joe asked Tobie to join the management team as kitchen manager when the Causeway location opened in 1985 and worked for 3 years. Tobie returned to the company and was hired at the Gulf Shores location in the late 1990's as kitchen manager. He was promoted to the Causeway location as assistant general manager in 2006. Tobie loves hunting and spending time with his family and grandchildren.