Faith and Family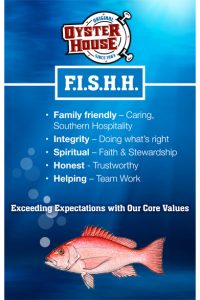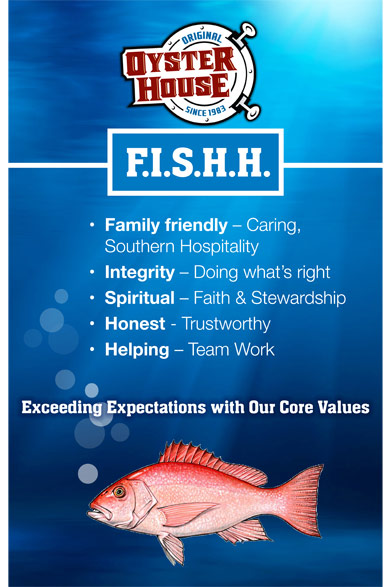 Our Mission
We Will Exceed Our Customers' Expectations…..with the Best Employees in the World!
Our Values
We accomplish our mission by devoting ourselves to the following shared values of the Original Oyster House.
FAMILY FRIENDLY: Caring, Southern Hospitality
INTEGRITY: Doing What's Right
SPIRITUAL: Faith and Stewardship
HONEST: Trustworthy
HELPING: Team Work
SUPPORTING OUR COMMUNITY: We support the communities and families we serve through high levels of involvement, outreaching services and enduring relationships; building Original Oyster House into a cornerstone of our communities.