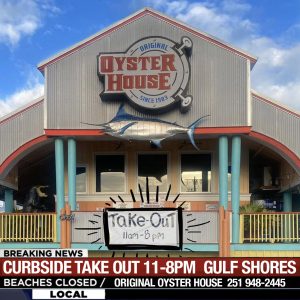 Alabama restaurants were closed for dine-in service on March 19, 2020 by order of the Alabama Health Department, to prevent the spread of Covid-19. Our Gulf Shores location will continue to offer curbside take-out from 11 am to 8 pm. The Mobile Causeway Location closed on March 26, 2020.
We are so grateful for the loyalty and support of our community. We look forward to reopening soon and welcoming you all back into our dining room. Please stay safe.
We've always taken great pride in our clean, well-run restaurants, and we know this is more important than ever right now. In addition to our daily cleaning procedures, at all times, there will be staff members whose sole focus will be sanitizing all areas. Like many other large companies, we are taking guidance from the CDC, which recommends regular cleaning as one of the most important preventive measures.